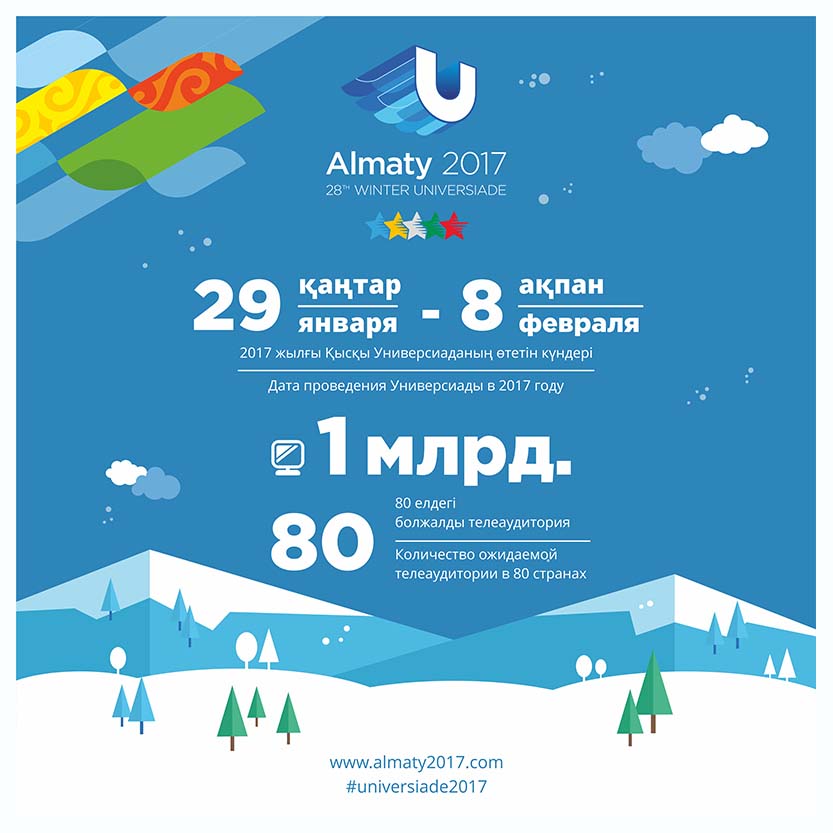 The Universiade – an international multi-sport event which is organised for university athletes – is held under the auspices of the International University Sports Federation (FISU). Students of all levels graduating the year before the Universiade and who are between the ages of 17 and 28 cantake part in the competitions.
Kazakhstan has been participating in theUniversiade since 1993. More than700 participants have attended, with125 medalshaving been won so far.
On November 29, 2011, FISUannounced that Almaty was going to be the city hosting the 28th Winter Universiade in 2017. Kazakhstan is the first among CIS (Commonwealth of Independent States) countries to host the Winter Universiade.